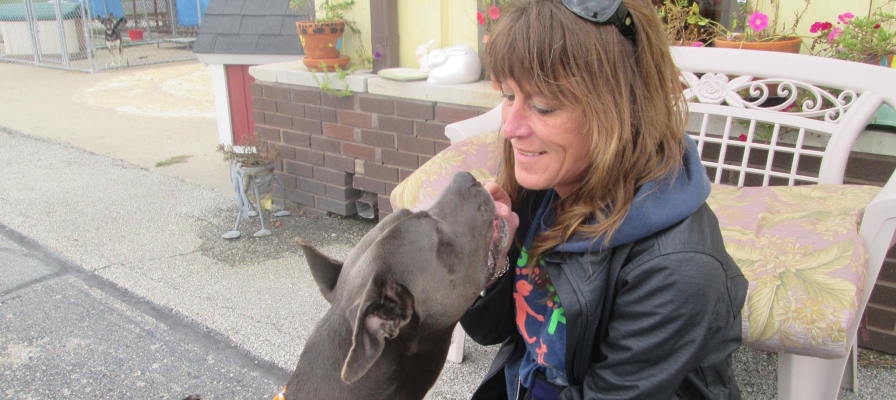 VOLUNTEER OPPORTUNITIES
At Homeward Bound Pet Shelter, you are more than a volunteer—you are a member of the team and we count on you to help us operate the Shelter! Before you can begin your volunteer hours you will need to attend one of our volunteer training sessions. These sessions are scheduled once a month on varying time frames. Training is designed to acquaint you with HBPS policies, as well as identify your interests and talents that will be a good match for the HBPS needs. Upon successful completion of training, you and shelter staff will set-up a mutually agreeable schedule for your volunteer activities.
Successful operation of the Homeward Bound Pet Shelter would be impossible without the commitment of dedicated volunteers who donate their time and talents to help care of animals at the shelter. We have a variety of tasks that must be performed daily to maintain the well-being of the animals we shelter and the public we serve. Volunteer activities abound: walking dogs, grooming cats, socializing shelter pets, cleaning animal rooms or crates and assisting with fundraising events, on and offsite.
Cats: To work with the cats or kittens, you must be at least 12 years of age.
Dogs: To work with the dogs or puppies, you must be at least 16 years of age.
If you are between 12-16 years old, you must be accompanied by a parent or guardian at all times.
Volunteers are welcome at HBPS 7 days a week between 8am and 4pm. Hours are subject to change. We have a volunteer training session once a month, typically the first Sunday of each month. Please call HBPS at 217-876-1266 to sign up. Space is limited.
Join our Facebook Group HBPS Volunteers to stay in touch with the latest volunteer opportunities!