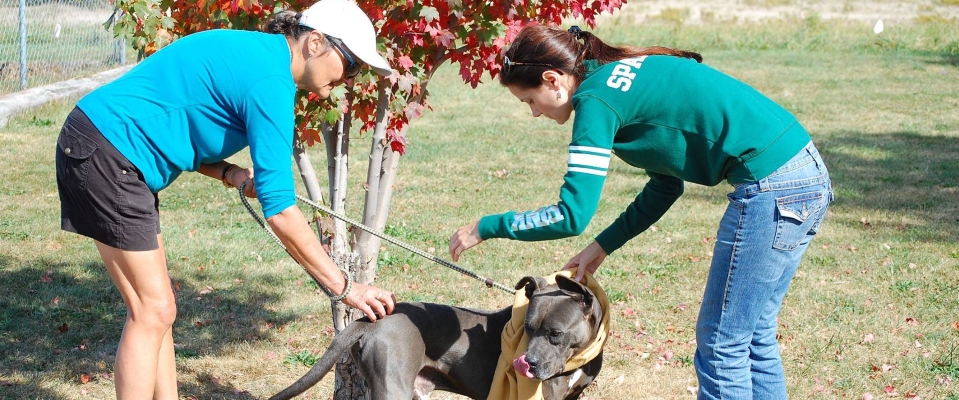 Be a foster parent. Provide a loving home. Save a life.
Shelter life, no matter how good, is hard on animals. Having the chance to live in a home reduces stress, improves health and fitness, allows the pet to live a normal life. For many of our adoptable pets, being fostered increases the chance of adoption, as they are given the opportunity to learn how to be part of a loving family.
A successful foster parent to an adoptable cat or dog has the following:
a compassionate nature
the cooperation of family or roommates
flexibility
some knowledge of animal behavior
a giving heart
If you meet this criteria and are still interested in fostering, be sure to consider the following:
Providing a low stress environment Our foster animals must be housed in a stress-free environment. Preparing your home and the area the animals will stay in is essential to being a successful foster parent.
Preparing for illness or other issues You will need to pay attention for signs of illness or other changes with your foster pet and call HBPS if you are concerned. HBPS staff will help you decide if you should bring the animals in for treatment or take them to one our designated veterinarians.
We hope you can find it in your heard to provide a temporary, loving home for an adoptable pet. If you are still interested in fostering, youcan identify the type of animal you would like to foster, i.e. puppies, large or small dogs, cats, etc. The HBPS Supervisor will make the final decision of which animals are to be placed in foster care.
The length of time a foster animal may stay in your home varies with the animals situation. You must be available and willing to bring the foster animal to HBPS to meet potential adopters at any time.
Warning It can be very difficult to let go once you have become emotionally attached to the animals. You will be giving love and attention to the animals everyday and know that they are much more likely to find a loving, permanent home because of your care!
To become a foster parent, please stop by Homeward Bound or call us at 217.876.1266.